It's been 27 years since San Chez introduced Spanish tapas to West Michigan. Since then, its reputation for Spanish cuisine served in a lively atmosphere has made it a dining destination. Plus, San Chez has a long-standing commitment to the community, local suppliers, and sustainability. San Chez Bistro and Cafe—Locally grown for twenty four years. Right where it's always been, on the corner of Fulton and Commerce, downtown GR.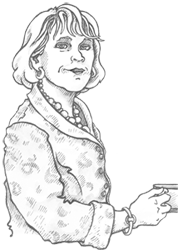 When San Chez opened in 1992, we'd only known the world-wide web for a little over a year and the extent of cooking programs on TV were PBS offerings like Frugal Gourmet. Try to imagine your life without NetFlix, smartphones, iPads or Amazon.com. Change is exponential in every industry. In the restaurant business we walk the fine line of delivering food the old-fashioned way-local, fresh, delicious and with excellent service-while honoring the realities of today, such as increased concern over food safety, special dietary needs, a fluttering economy and sophisticated diners who want a delicious experience, not just a meal.
While other restaurants are willing to sit back on their laurels, San Chez is proud to keep its traditions and continue to innovate, experiment and grow along with our customer base. Our recipes are available to purchase at the bottom of our website. We want to share all we've learned with you so you can experience our great food and hospitality in your own homes. Welcome and Bienvenidos! Here's to another great year of dining together.
Cindy Schneider, President & Owner
Your Stomach Will Thank You
What if you love the idea of tapas, but are lactose-intolerant or allergic to gluten? What if you have a dining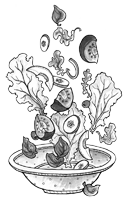 companion who is vegan? For some time now, we've been on the cutting edge of catering to diners' dietary needs. For example, we have separate menus for every major allergy recognized by the FDA. They include: milk, eggs, peanuts, tree nuts, fish, shellfish, soy, wheat and capsicum intolerance. If you have a severe allergy, a manager will oversee the making of your dish to ensure there is no contamination.
For those who want to eat healthier, we offer the freshest ingredients possible. Much of our seafood is flown in directly from the Pacific Northwest or Hawaii. We don't pay for anything until we've inspected it for freshness. At San Chez, we found a local butcher to recreate authenic spanish chorizo, leaving out all the chemical preservatives and additives. Traditionally, Spanish beans and rice are made with lard, but we've modified the recipe to be delicious and healthy. So if someone in your party would rather not eat meat (or any animal products) at all, our staff can point you to several plant-based selections that we prepare with great care.
It goes without saying that our number one rule is to be safe and sanitary. We are proud of our 100% rating from the health department.
San Chez Fun Facts:
800,000 kilowatts of wind energy used since purchased in 2009
6,000 cubic yards of waste composted in 7 years
2,000 yards of waste recycled in 13 years
Employees have worked 2.5 million hours
$500,000 donated to various charities
4,800 million total tapas served
2.6 million dine-in guests
Items Sold:
557,000 shrimp
20,000 pounds of goat cheese
51,840 tostones
686,400 eggs
113,000 fritters
138,720 empanadas
43,920 paellas
70,560 trufas
17,520 flan